Upgrade your Breville or Sage Grinder to get results close to a Niche Zero or Ceado Hero with this Commercial Coffee Grinder Bellow and Single Dose Hopper!
With the Breville Single Dose Hopper and Bellow, grind 20g and expect all 20g out! Get class leading low retention for your grinder! For subsequent grinds you can expect less than 0.1g difference between grinds. With a clean and professional design, it blends well with your machine design without looking out of place.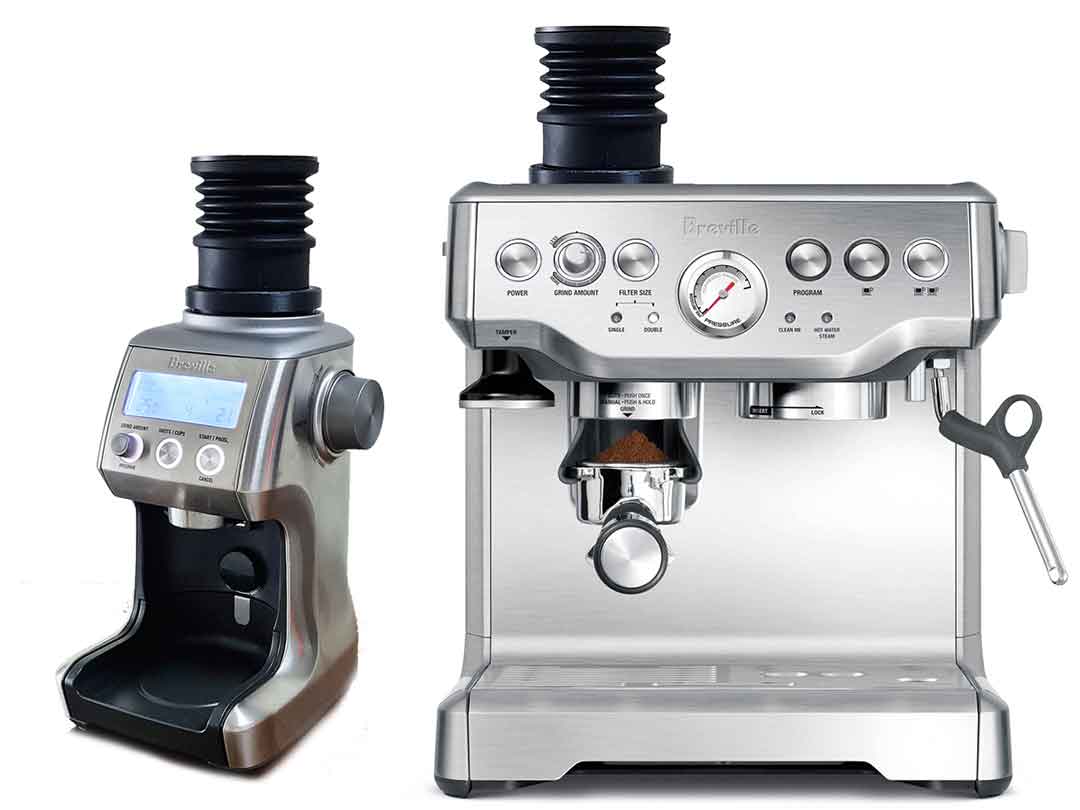 The precision design ensures there is no free space for grinds to collect and get stale. Together with the optional bellow, it helps to clear the chute of even more remainder grinds giving you very low retention. It also helps clear stale grinds left from day before so your shots are much more consistent.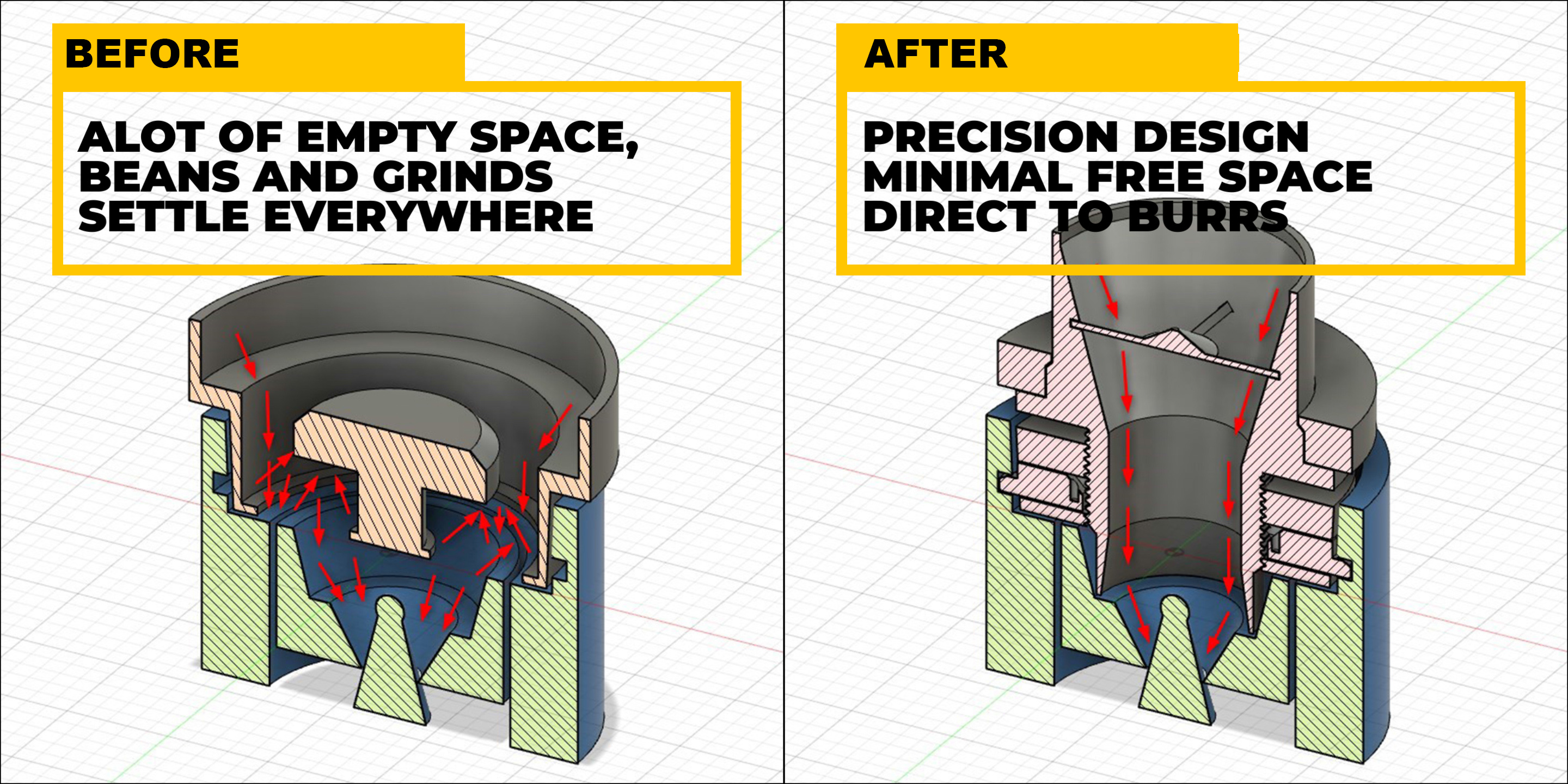 The difference between the amount of grind retention can be reduced as much as 5 grams. This is clearly visible by opening up your existing grinder to investigate the amount of grind retention left over in the chamber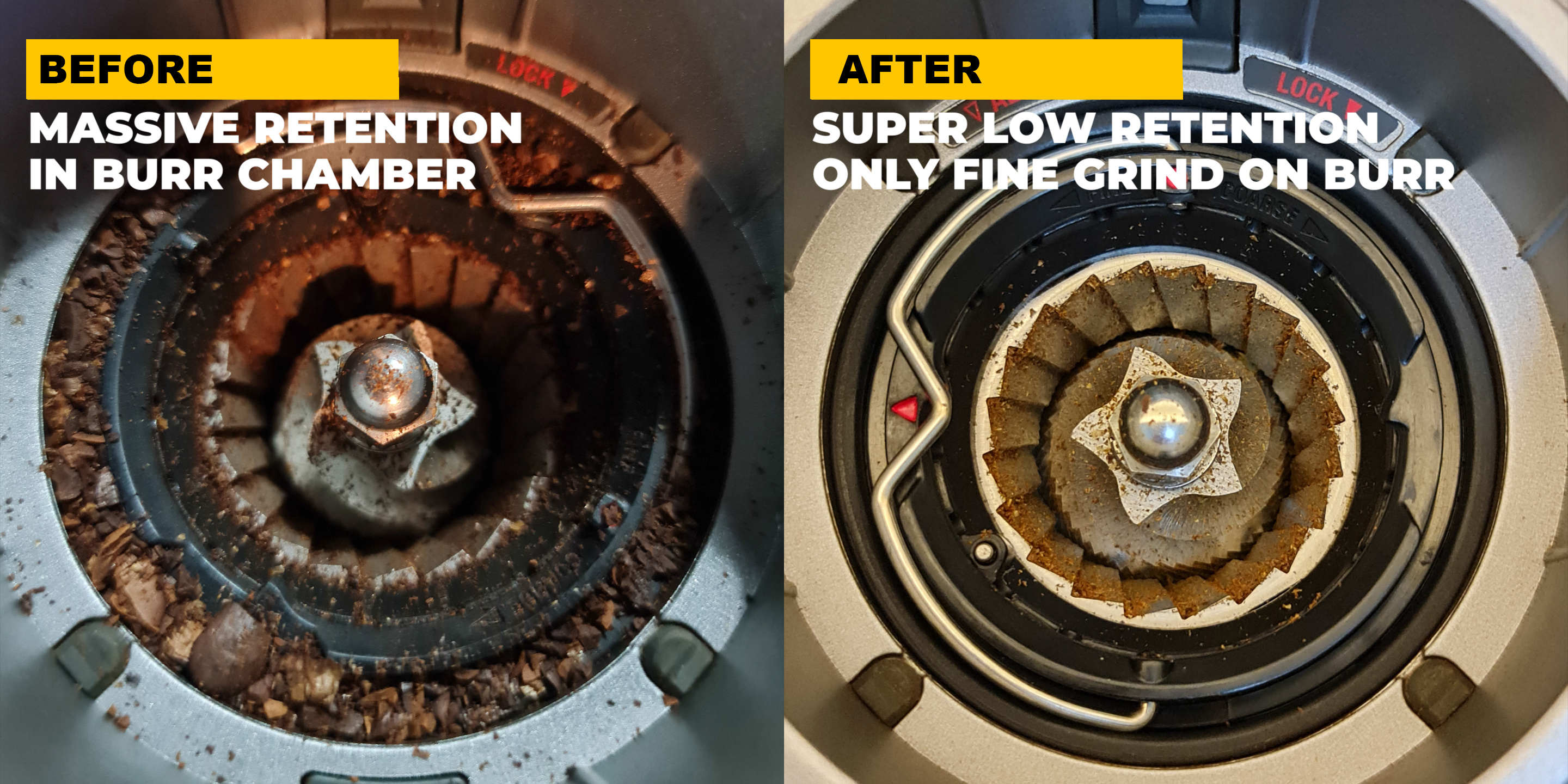 This is a plug and play replacement for the original hopper. Just put it in and turn the control ring till you feel it touching the outer burr and you are ready for near zero retention single dosing!
Single Doser Installation Guide
Learn how to install and use the Breville Single Doser
Learn how
The single doser hopper is 3D printed while the commercial coffee bellow is imported and similar to the one used on the Ceado. It's purpose made for coffee grinders with high quality food safe silicon, NOT 3d printed thus will take hundred of thousands of pumping. It also comes with a heavy metal plate cover for a touch of class!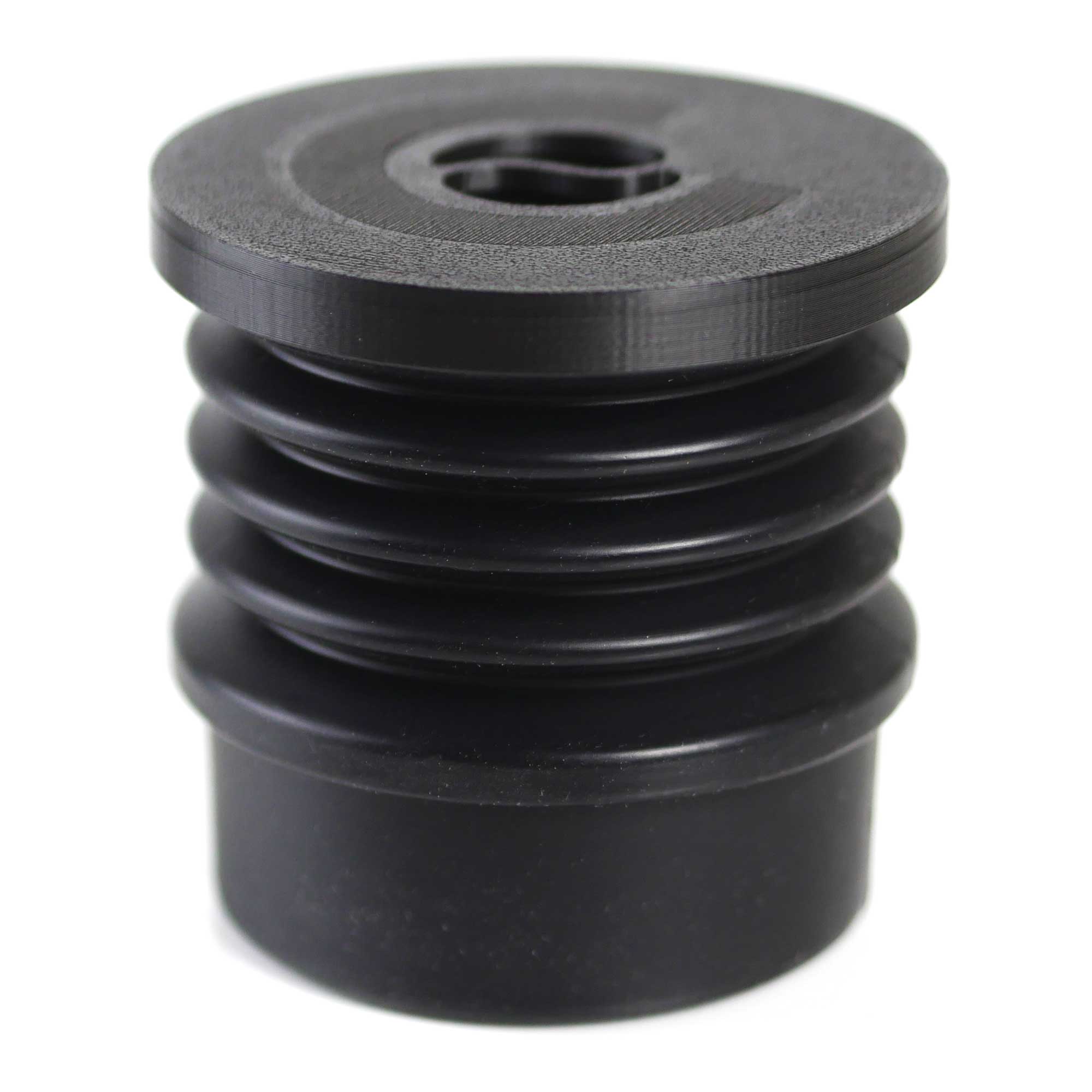 The grinder bellow is purpose made for coffee grinders with high quality food safe silicon and can withstand up to hundred of thousands of pumps.
Performance Test
The test was conducted by grinding 10 grams of beans one after another over 3 rounds, with and without the Breville Single Doser and Bellow. The test shows wildly varying grind weight results without the single doser because of the amount of grind retention as well as old grinds being dislodged into the portafilter. The Breville Single Doser and Bellow reduces this retention, so there would not be much left over to be dislodged or reduced between grinds, ensuring a much more consistent grind weight between grinds.
Supported Models
The Breville Single Dose Hopper and bellow supports all Breville and Sage grinders, built in and standalone, including the
Breville Barista Express BES870,
Breville Barista Touch BES880,
Breville Barista Pro BES878,
Breville Oracle BES980,
Breville Oracle Touch BES990,
Breville Smart Grinder Pro
Sage Express BES870,
Sage Barista Touch BES880,
Sage Barista Pro BES878,
Sage Oracle BES980,
Sage Oracle Touch BES990,
Sage Smart Grinder Pro
Hear from the experts
The Breville Zero Retention Single Doser is a favorite amongst the top Breville Espresso Machine YouTube experts. Hear what they have to say about it.
Matt from Lifestyle Lab
Hoon from Hoon's Coffee
How tough is the bellow? Can it stand up to commercial abuse?
As it was designed for commercial grinder machines, here is how tough the bellow is. It can double up as your very own stress squeeze ball if you need it to!
The Advanced and Low Profile versions
Two versions are available for your Breville. They are the Advanced or Low Profile Version. The only difference between them is the type of bellow that it comes with. The Low Profile version has a lower height bellow that allows you to fit it in tighter spots, while the Advanced version comes with a high pressure bellow for faster flushing of fine grinds.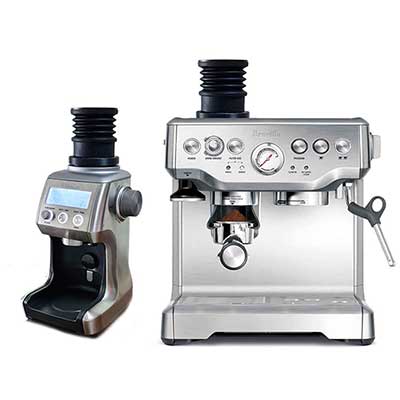 Breville Single Dose Hopper (Advanced)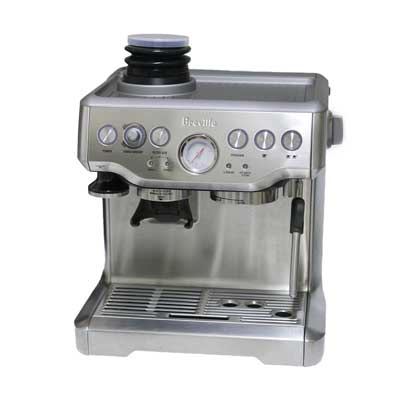 Breville Single Dose Hopper (Low Profile)